iMtG started its public life in January 2011 and is made by Piotr Farbiszewski as his art. An artist is someone who loves their art form of choice.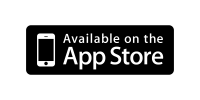 Life Counter was designed to be easy and convenient to use, yet fully functional. It supported portrait and landscape modes, could run standard, Commander and 2-Headed Giant games. It had full multiplayer support with Commander damage tracking and separate poison counters for 2Headed Giant team. Multiple iMtG Life Counters could be linked over Bluetooth or Game Centre, which was really cool. Life Counter was absolutely free and there were no ads in it.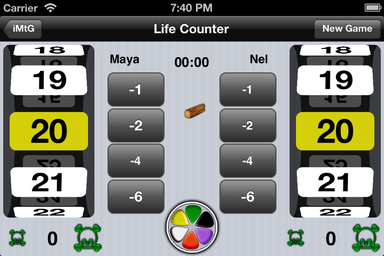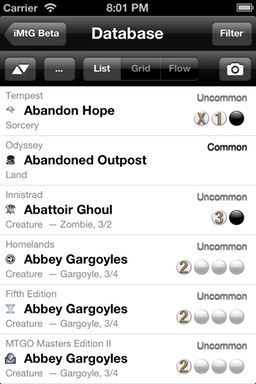 Card Database has up to date pricing and unique collection management. For each card you could set how many you need, own and want to trade. It would add the card to the appropriate report in the main menu. Needed list was especially handy when you were heading for your local shop to do some trading, and you were guaranteed to wow your friends when you show them what you need in a stunning landscape coverflow view. Prices were courtesy of TCGplayer.com, displayed in configurable currency and multiplied by configurable factor, so you could adjust for your local market.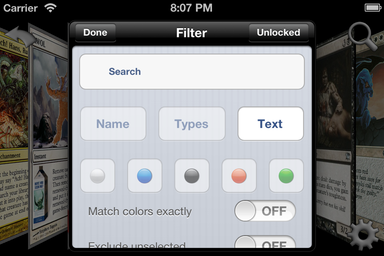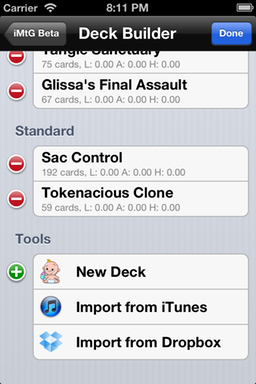 Deck Builder included sample play / fish tool, mana statistics, export by Email and sharing on Facebook. You could use Import from iTunes function to upgrade from other MTG deck builders which supported .dec file format.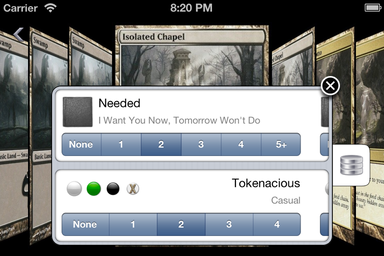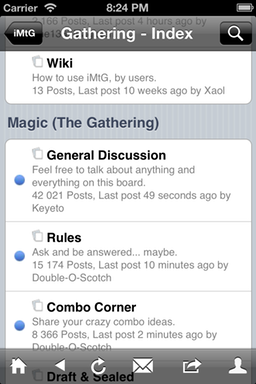 Gathering was our forum where you could share your decks, show off your collection, trade your cards, ask pros about rules, or simply discuss Magic and life in general. Gathering was linked with Multiverse, a geolocation system which, if you joined it, would show locations of players who also participated.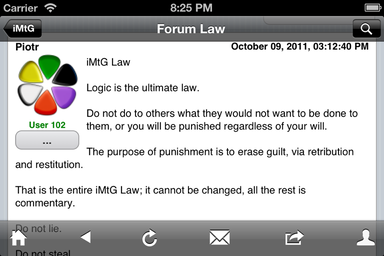 While iMtG was mostly free, in the built-in Shop you could unlock optional paid functionality. Offline cache enabled you to mass update pricing information in Card Database. This would be handy for foreign trips when you want to save on your data roaming fees. You could also unlock multiple decks maintenance and add handy Clone function to test different versions of the same deck, in-app access to card rulings, and unlimited scanning of card names so you could totally wow your Android friends ;)